Le State of the Map a eu lieu du 18 au 20 août à Aizu-Wakamatsu. Avec plus de 250 personnes venant de 45 pays, l'événement a été une grande opportunité pour l'équipe Jawg de rencontrer des membres de la communauté OpenStreetMap des quatre coins du monde monde et de discuter de l'avenir de la cartographie avec OSM.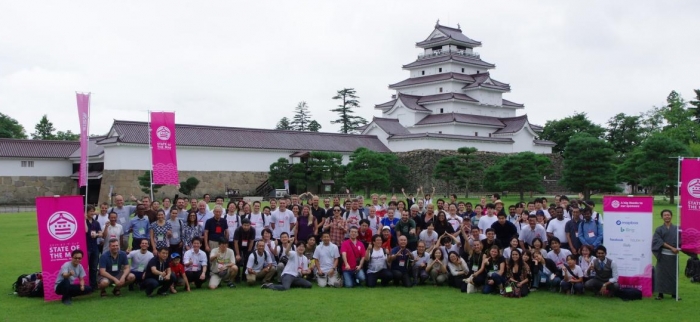 Loïc Ortola, notre CTO, était sur place pour présenter deux grandes initiatives : Jungle Bus et Hackers Against Natural Disasters.
Le premier jour, Loïc et Florian Lainez ont présenté Jungle Bus.
L'objectif du projet est d'enrichir OpenStreetMap de données de transports en créant des outils permettant à une équipe réduite de recueillir, vérifier et partager ces données en commun à l'échelle d'une ville.
(Regardez le slideshare ici )
Le deuxième jour, Loïc, en l'absence de Gaël Musquet, a présenté le projet Hackers Against Natural Disasters (HAND).
L'objectif est de réagir au mieux aux risques naturels en mobilisant les compétences numériques très diverses de Technophiles (Hackers, Geeks, Makers, etc.).
Nous tenons à remercier les organisateurs bénévoles et tous les participants d'avoir fait de cet événement spécial et une expérience formidable !
En savoir plus :
L'article de blog d'OSM France sur SotM Japon 2017
L'article sur la Caribe Wave 2017
Le programme complet